Welcome to the Valencia Corridor Merchants Association
The VCMA is a volunteer-run member-operated neighborhood association including merchants in and around the Valencia Corridor. Our mission is to cultivate and beautify the corridor for the benefit of visitors, residents and merchants. Additionally, we endeavor to combine our voices and views toward the goal of maintaining the unique identity and independent spirit of the neighborhood. We'd love to have you join us. View our map of merchants!
Salsa In The Streets  September 16th and October 21st!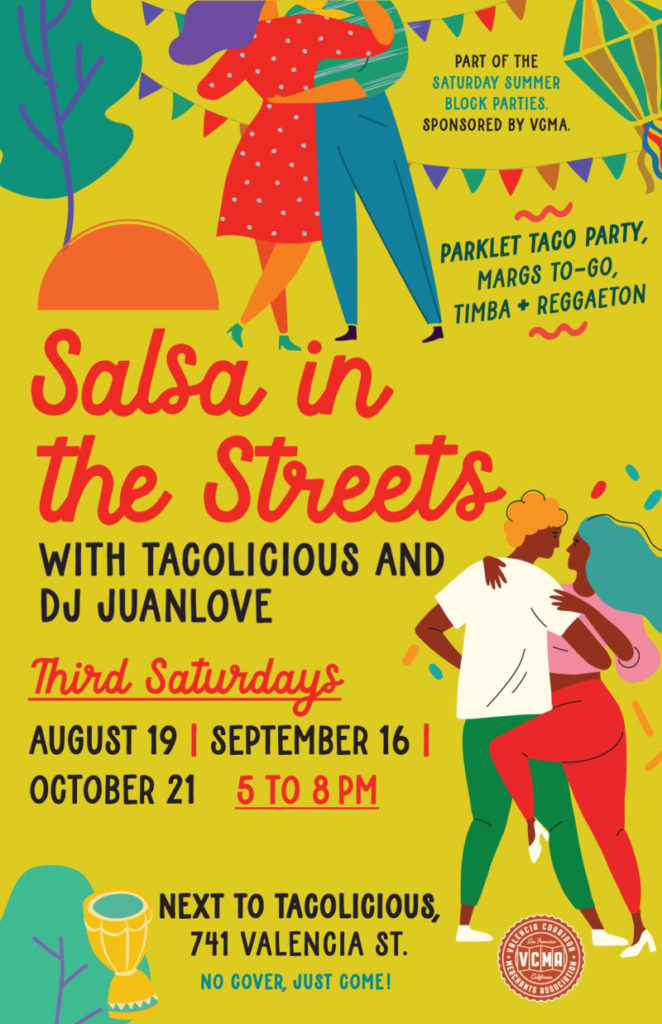 Summer 2023 is the Summer of Dancing in the Streets!
Come visit Valencia between 18th and 21st streets on summer Saturdays from 2-9 PM until November 18, 2023 – we'll have live musicians from Summer of Music from 2-5 PM, DJs and other music events from 5-8 PM, and community activations (art, learning to ride bikes, workshops!) on the closed street!